LICHTING
BOB'S YOUR UNCLE
 Michiel van der Kley designed a new series of lamps.
     Developed and produced by i-Conicals. Where two worlds meet.The new digital era combined with the craftmanship of good old days.
For further information please send an email to :
I-Conicals introducing the "Bob's your uncle"  wonderful and unique lampcollection,designed by Michiel van der Kley.
Michiel van der Kley is known for his designs that often take shape through the application of this 3D printing technique.
The lampshade is made through a process of 3D printing which technique made it possible to create this absolutely unique shape and texture which until now could not have been achieved by any other production method.
The lamp has a 10 W LED light source which is operated by a remote control (included).This allows you to change the light intensity and the white spectrum of colours.The foot and lid are made of solid oiled American Walnut. Exchanging the light source can be done simply by removing the lid,which is magnetically attached to the lampshade.The lampcollection is available in 3 different oval sizes:
 41.5 cm (25 x 10 cm diameter), 51 cm (22 x 10 cm) and  65 cm (20 x 10 cm).
the small one 41.5 cm high. € 310 ,-
the small one
this is our small one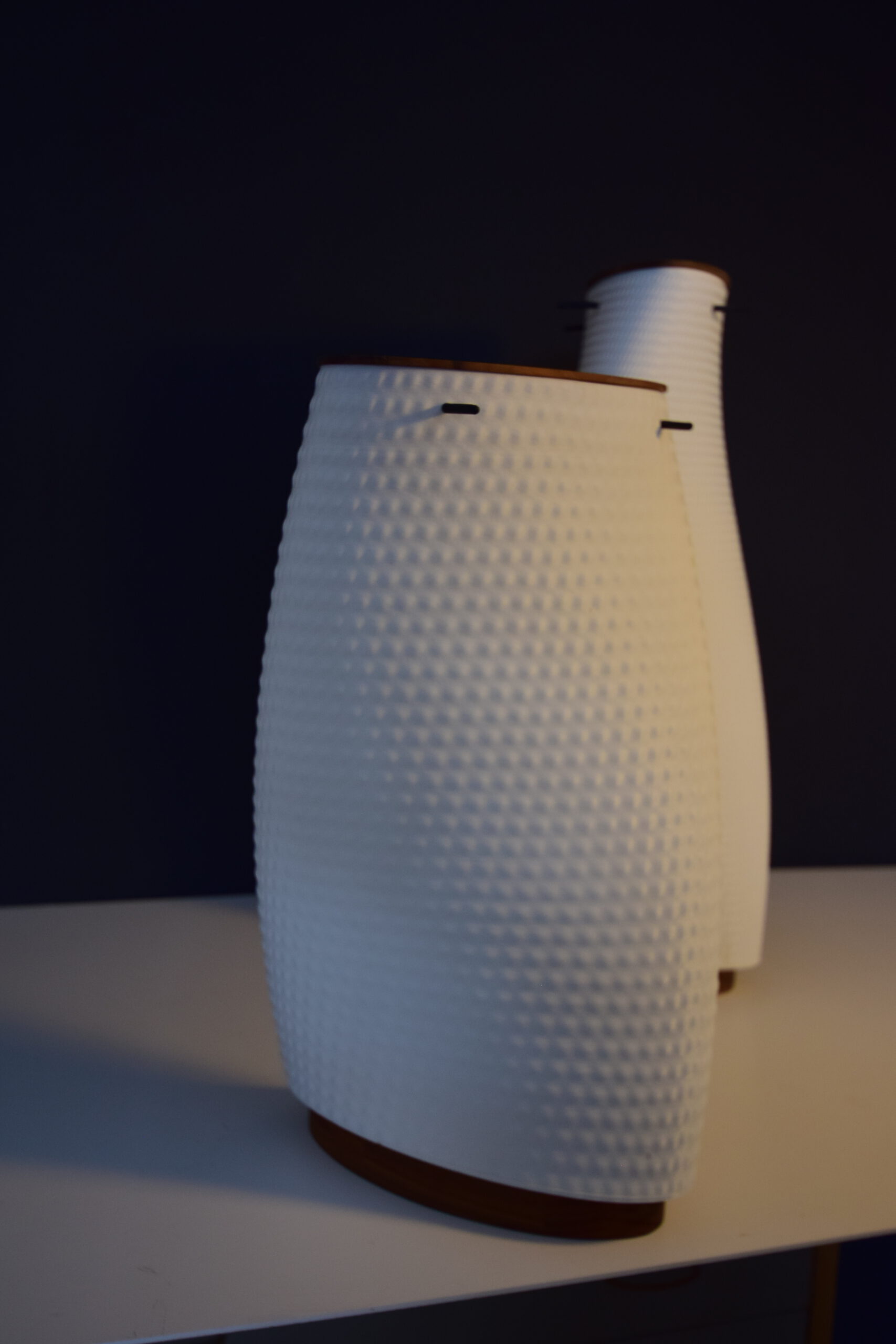 the middle one , 51 cm high. € 355,-
the middle one
this is our middle one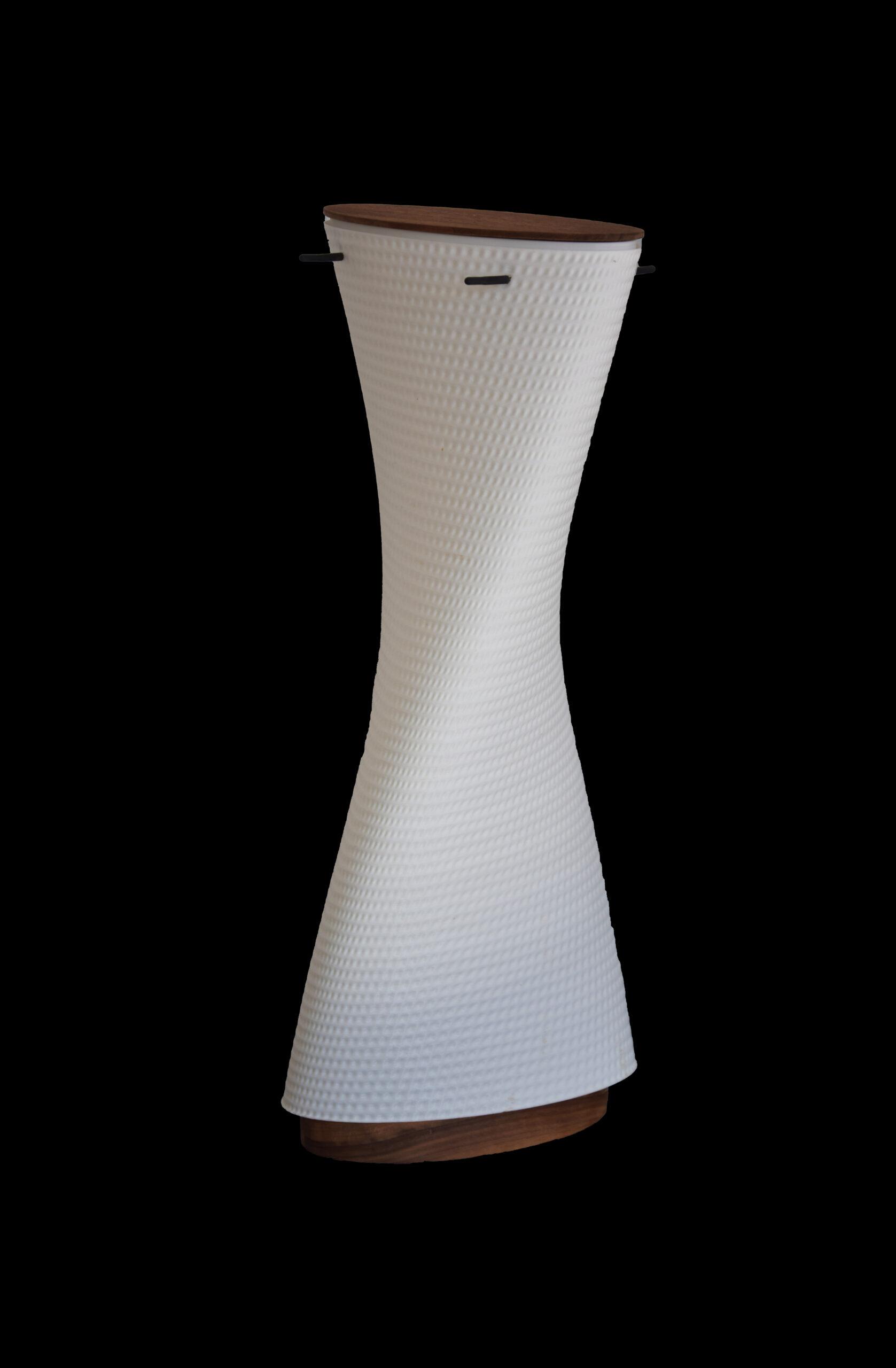 the tall one 65 cm high. € 410 ,-
the large one
this is our large one