OUR LATEST DEVELOPMENTS.
The iconicals are hard at work developing a new product, in collaboration with our designer Michiel van der Kley.
At the beginning of Octobre 2019 we hope to have this product production ready so that we can deliver this icondesk drawer unit.
Again using a casing of curved corian, in which a drawer unit is accommodated with fronts and a rear made of solid wood.
This funny drawer block is to make it movable, equipped with oversized wheels on the side and a support at the rear.
The drawer unit can also be supplied with only 1 drawer, whereby the space under this drawer can be used as open space for storage.
More accurate information will follow soon .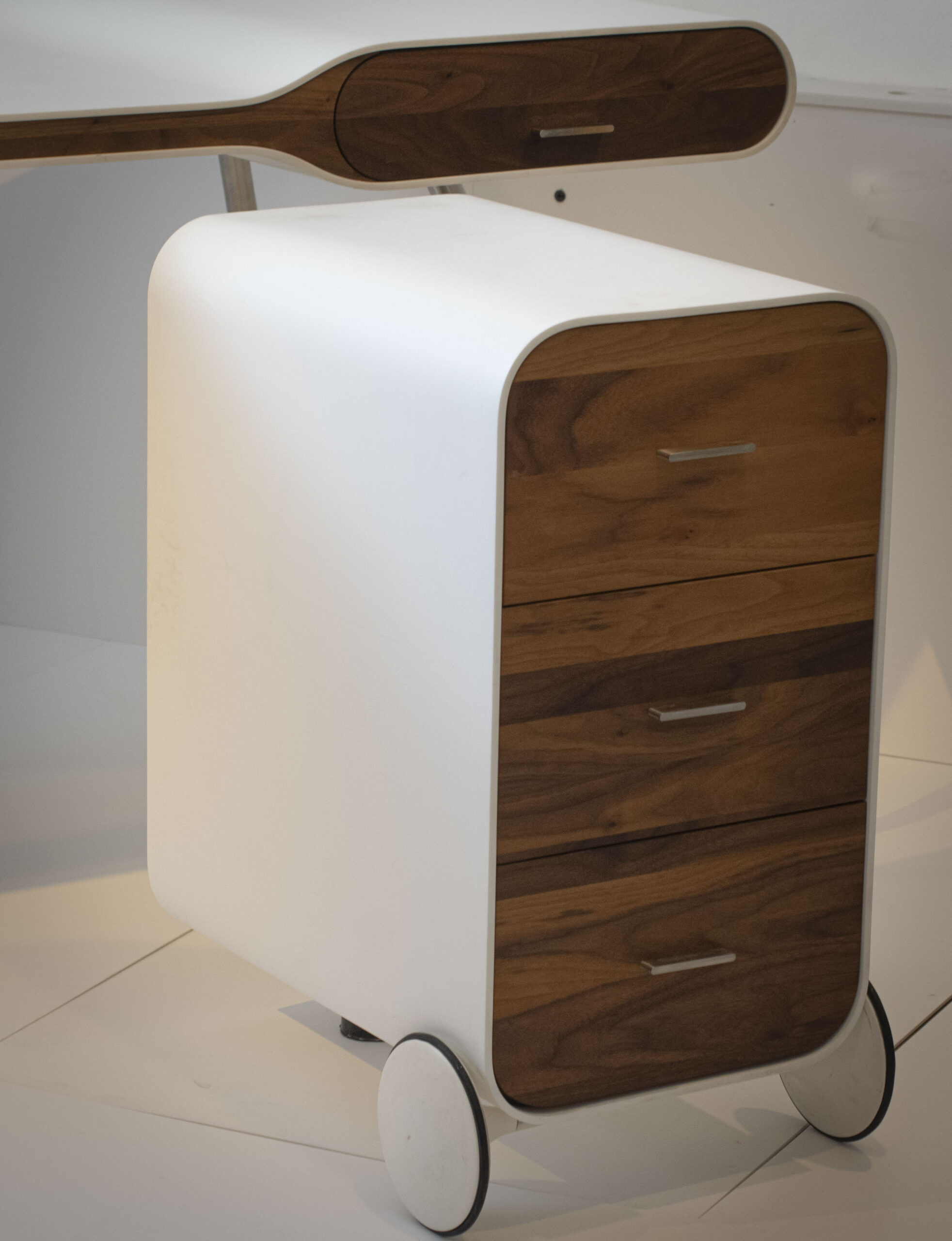 OUR LATEST DEVELOPMENTS.
Based on 3d printing technology, we are developing light objects together with Michiel van der Kley.
In combination with noble solid wood, a special collection is created.
see our new page :Lighting:  " BOB'S YOUR UNCLE "